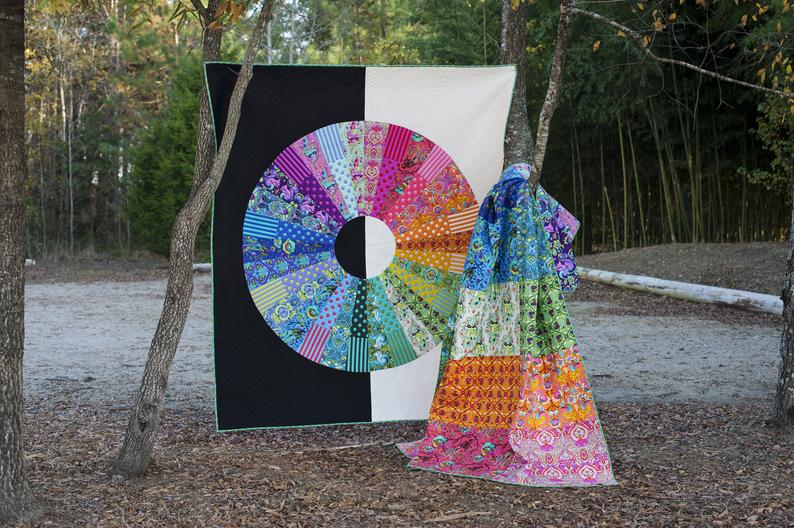 Whether you are an experienced quilter or a total beginner, one of the most important parts of starting a project is choosing the right materials. It is easy to go to the craft store and fall in love with every fabric you touch but if it isn't the right material for your project it may not turn out right. Before choosing a fabric, you must first decide what kind of fabric will work best for your specific project. If you are working from a pattern, be sure to check for recommended materials.
Here are other factors to consider when choosing a fabric:
Have you worked with this fabric before? Certain fabrics can be harder to work with depending on what material they are made from. It is recommended that beginners use cotton materials because it has some stretch, but can also be pulled taut.
The project's use/purpose: If you are making a pillow case you may want to consider using cotton because this material can be easily washed and is also very durable.
Fabric patterns: Fabrics with patterns should not be selected without considering how you will match the patterns together at the seams. If you don't have experience working with patterns, consider working with scrap material first or selecting a large pattern that will make it easier to work with.
If you are looking for simplicity in your quilting projects, check out our quilt kits! Our kits make quilting easy with your quilt, place mats, pattern, and runners all included.
118 Fabrics is a full-service, family operated quilt shop that offers a variety of unique quilting fabrics and batiks. We are dedicated to your quilting needs in Sweet Valley, PA. Visit our online shop to view different fabrics we offer!