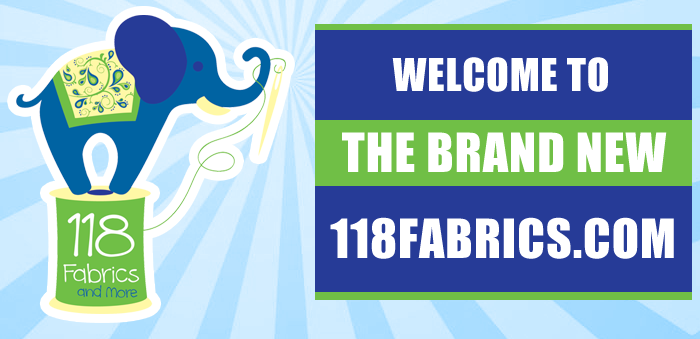 If you've visited our website in the past, you may have noticed that things look a little different around here! For quite some time now, we have been working hard behind the scenes to make some much-needed improvements. Not only did we want the new 118 Fabrics and More website to have a brighter, fresher look, but it was important to us that we create a better user experience for our customers.
As you navigate through our new website, you'll find the that we've made it much easier for you to find the quilting products you want by the brands that you love. We've even made some adjustments to our checkout process and are now offering free shipping on orders over $75. Sounds like the perfect excuse to stock up on your favorites, right?
So take a look around and get to know our new layout! If you want to stay up-to-date with all things 118 Fabrics and More, check back here frequently or sign up to join our newsletter list! Signing up is easy; just enter your email address in the box at the bottom of any page and you're in!